About BeSparkly

A lot of people ask, just what is BeSparkly all about? Well, it's a place
where people can come to feel sparkly. Different things make us feel
sparkly depending on who we are, but the main essence of BeSparkly
is that we all deserve to sparkle, no matter who we are, where we live,
or what we do.

English & Japanese

Part of this site is in Japanese, so if you see weird symbols or little boxes, you will need to enable Japanese and/or Asian characters on your browser and computer to see them correctly.


That's our motto and we're sticking to it!


Contact

amy@besparkly.com

BeSparkly
10286 Staples Mill Road, # 236
Glen Allen, VA 23060
USA


Advertising & Translations

If you are interested in advertising on BeSparkly or translating articles
and reviews, please email us.
All articles, reviews, Sparkly Profiles & Sparkle Scopes are copyright to BeSparkly. All rights reserved. No content can be reproduced or transmitted in any form or media without written permission. If anyone would like to translate a BeSparkly article into another language, please contact us at amy@besparkly.com for permission and guidelines.

PR




For BeSparkly news & updates, please read the creator's blog,

The First Sparkle

.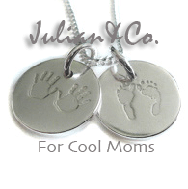 Julian & Co. is handcrafted jewelry for preemies, babies, mommy & daddy
オーダーメードベビージュエリー